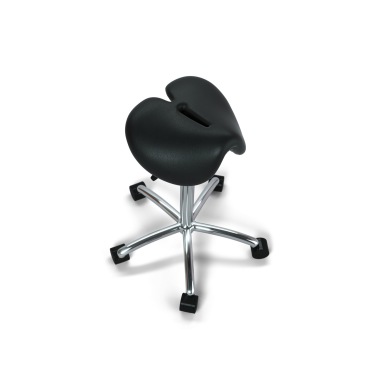 We have more than 40 years of experience working with ergonomics, improving work environments for a more efficient work place across multiple industries. We have sold thousands of chairs and saddle chairs and represented different brands that are all very good. However, there was always features missing across our offering. Therefore, we decided to create a saddle chair that covered it all. We've created a chair that relives the pressure on the spine, which creates support and at the same time allows flexibility to strengthen the core muscles. The chair is specially designed to support the pelvis and for the user to sit comfortably.
Our Relief chair is designed with the help of multiple Physiotherapists, Chiropractors and Ergonomists in order to find a chair that the market has been waiting for.
We are proud to present RELIEF - The chair that creates opportunities for a well-balanced body!